As smartphones have gained popularity among the masses, more and more businesses are turning to SMS marketing to reach their customers. Here lies a great opportunity for your business to tap into this area and create an SMS marketing campaign to reach your audience effectively.
SMS marketing is a great way to reach consumers who have their phones with them. It's quick, easy, and often free. Plus, it can be tailored to fit the specific needs of your business. And guess what? You could even target seniors or people who live in rural areas because everybody uses a smartphone with cellular service.
But with so many options available, how do you create a successful SMS marketing campaign? Do not worry. We have put together a comprehensive guide that can help you make an impact on your audience by creating a successful SMS marketing campaign. So without delaying further, let's jump in!
Types of SMS marketing campaigns:
Promotional Deals and Discounts
SMS Coupons
Flash Sales
Text to Win Competitions
Loyalty Programs
Alerts and Notifications
1. Choose the right platform
After determining what type of SMS marketing campaign you would like to launch, it is important to choose the right platform. There are many platforms available, and it can be difficult to decide which one is best for your business. Some of the most popular platforms include:
WhatsApp: WhatsApp is a free messaging service that has over 1 billion active users worldwide. It is easy to use and can be accessed on phones and computers.
Twitter: Twitter is a popular platform for sharing news, information, and ideas. It has over 300 million active users worldwide.
Facebook: Facebook is the largest social media platform in the world with over 2 billion active users. It allows businesses to create custom pages and posts, as well as target their audience with sophisticated advertising tools.
Apart from choosing the right platform, it is also important to decide what type of SMS service you will be using. You can send marketing messages through text message services like Twilio, which allow you to send messages to any phone number in the world. Alternatively, you can target specific groups with customized messaging through platforms like SendOwl.
2. Target the right audience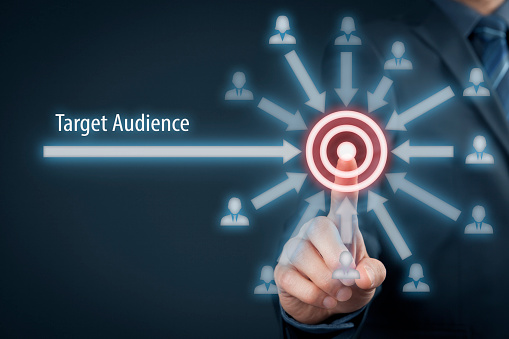 Before launching your campaign, it's important to target the right audience. By figuring out who you want to reach and how you want them to receive your message, you'll ensure success.
But how to choose the right target audience for your SMS marketing campaign?
There is no one answer to this question, as the best way to target your SMS marketing campaign depends on a variety of factors, including your business goals and the type of messaging you plan to use.
However, some tips on choosing the right target audience include focusing your SMS marketing campaign on people who are likely to respond well to your message (based on their previous behavior) and targeting specific demographics (such as age, location, or interests).
Additionally, it can be helpful to consider using SMS marketing alongside other forms of communication (such as email or social media) in order to reach a wider audience.
3. Create interesting and engaging content
Once you have determined your target audience, it is important to consider what message you want to send. You can use your SMS marketing campaign for a wide range of purposes, from building brand awareness to driving sales. It is important to pick a message that will resonate with your target audience and drive results.
SMS marketing can be a powerful way to reach your customers on a personal level. By providing interesting, engaging content, you can keep your customers coming back for more. You can also create dynamic and fun campaigns that keep your customers engaged and interested.
One way to create such compelling content is to identify your target audience's interests and make content around those topics to increase engagement.
4. Use precise language to reach your target audience
SMS messages are easy to send and receive, which makes them a great way to communicate with customers. Not only can you communicate with customers on a personal level, but you can also promote your products or services in a fun and engaging way.
But if you are using unnecessary jargon and complex language in your messages, your target audience will not resonate with your message, let alone be interested in your offer.
Therefore, by using precise and easy to understand language in your SMS marketing campaign, you can reach your target audience quickly and easily. Further, by promoting your product or service in an engaging way, you can also increase customer loyalty and retention rates.
5. Measure your results and make changes as needed
The key to a successful SMS marketing campaign is measurement. You need to track the results of your campaign so that you can make changes as needed. This will help ensure that you are reaching your target audience and driving profitable sales leads.
Moreover, you should analyze what is working best in your favor and which is the area in your SMS marketing campaign that you need to focus on more. By doing this analysis, you can iterate in a much efficient manner and will be able to drive results quickly.
Start Working on Your SMS Marketing Campaign Today!
With a little planning and execution, you can create a successful SMS marketing campaign that will generate results.
As the world rapidly moves towards a digital age, more and more people are using text messages as their primary form of communication. And with good reason: SMS marketing is incredibly powerful and efficient.
No matter how you go about it, consistent messaging is essential if you want to see results from your SMS marketing campaign. Sending one or two targeted messages every day can help build excitement around your product or service; while sending mass messages (or even hourly messages) may be less efficacious.
Here is the anatomy of driving sales through digital marketing efforts.